Creating a portfolio for your freelance business is one of the first steps that many people take, but just like your craft of choice, there's an art to the process. Whether you're brand new to freelancing or you've spent years working on your own projects, you need to put together a digital portfolio that puts your work in the best possible light.
How do you do that, exactly? It all comes down to asking yourself the right questions, and using the answers you uncover to inform the actions you take. This is what will help you build a portfolio strategy that pushes your business forward.
Ready to create an online portfolio you can use as a marketing asset? Here are twelve of the most critical questions to ask yourself, so you can successfully showcase your best samples and win more client work.
Why is creating your freelance portfolio important?
Before you dig into the details of creating a portfolio, you should understand why it's important for you and what role it plays in your business. That will make it easier for you to make good decisions on the portfolio page you create.
This is a critical thing to know: Our perception is not reality.
What we think about the page we put together doesn't matter all that much. You can't think about this like it's a collection of samples sitting there for the sole purpose of existing, it is a credibility builder that shows clients that you're a professional.
Let us be clear: It's not just something that shows off your capabilities. It's not something to throw together because you're "supposed to."
Your portfolio is an asset that you can use to market yourself to clients. It can do much of the convincing, so when clients land on your samples, they want to work with you.
You need to put time into your portfolio and keep it up to date. If you don't, you could fail to impress your dream clients when they come across samples of your work. You could also lose final versions of your work if you aren't keeping track of it and a client ends up deleting it later.
Your portfolio is the foundation of your freelance business, and you can't afford to ignore it.
Who do you serve?
To start and scale any business, you need to know who your buyers are and how you can help them. If you don't already know these things, you have to start here, because they will play a big part in the decisions you make. To build a professional portfolio, you need to display the right work to the right people.
The fact is, the number of people offering freelance services is growing every day. Clients struggle to vert talent and make a decision about who to work with. That's why they want to see examples, to understand your skills and experience. They want to find out how well you'll execute tasks similar to those they might ask you to perform. They also want to see that you've worked on things that are relevant to them. Show them you "get" them.
Understanding who you currently serve (or who you want to serve) is key when creating your portfolio.
That's the first step to figuring out what should be in your portfolio. What you put together should speak to the people you want to work with. Don't fall into the trap of thinking that your portfolio is all about you. It's not. It's all about helping clients decide that you're the right person to work with.
If you want to work with e-commerce companies, your portfolio should consist of projects for that space. This thinking also applies to the work you don't want to bring in. If you don't want to work on a specific type of deliverable, don't include it. (Even if you're really good at it.) The work you display is the work that people will want to hire you to do.
As the saying goes…if you build it, they will come. In our version of this scenario it's more along the lines of, if you build it for your ideal clients, they'll want to work with you.
Where will your portfolio have the most impact?
There are several different ways to display your work. You can use social media, post samples to a free platform, have your own website, or use some combination of all three. To make the right choice, you'll need to figure out how you can best reach your potential clients.
If you take the time to determine where your potential clients hang out, it can be a good idea to post samples to social media sites. The downside to relying on this for your portfolio, though, is that you don't have a lot of control over how the work gets displayed, and if that site becomes less popular or disappears, your portfolio will go with it. You can post portfolio items on social media, but having it there exclusively is a bad idea.
That leaves you with two other choices. Posting your samples to a free website or creating and paying for your own website. You'll need to decide how each one will influence clients' perception of you, and what makes the most sense when you look at the time and money you have on hand.
Hosting your portfolio on a free website can be a good option for those who are just starting out because creating your own dedicated website does come with additional costs. Once you get to the stage in your business where you want bigger and better clients, investing in your own website is important.
What tools will you use when you're creating a portfolio?
There's one more thing to look at before you get into the creative process of putting your portfolio together. Choose what tools you'll use to create and update it. If you have your own website, this might include custom themes and plugins. You also might want an image editing tool to make the visual aspects of your portfolio more appealing.
You don't have to spend too much time here because you can always change your mind later. But do your research to figure out what tools will be the right fit and empower you to show off your most successful projects.
If you're reading this post, it's likely that your motivation to create your portfolio is high. That makes this the perfect time to put all the processes and systems in place. This "motivation wave," according to expert BJ Fogg, can help you build good habits, like maintaining a solid portfolio.
Why are the pieces you select your "best pieces?"
Showcasing your best work is the goal of your freelance portfolio. The problem is…that's subjective. Ask yourself: What makes the pieces you select your best work? Think about what that means to you and set your criteria for the pieces that will make the cut.
For example, maybe you'll decide that your portfolio should always have your most up-to-date work because you know you're always improving. Maybe you'll only include work that clients currently have live, so that prospective clients can see that your work is actively being used by the people who work with you.
Work that has gotten results for your clients also deserves a spot on your list of best pieces. After all, clients often bring freelancers on because they're struggling with a problem or trying to achieve a specific result. If you can show your ability to help with that, clients are more likely to see the value in choosing you.
There isn't one right answer here. Instead, it's all about putting yourself on the right path, Setting parameters for yourself will make decisions about what to include (and even more importantly, what to exclude) easier. You can avoid digging through tons of files just to be sure that you're choosing the right work.
What will make clients want to click?
Some portfolios fall flat because they don't actually captivate the visitor. Too often, only the bare minimum is on the page. That isn't going to impress anyone. For example, many writers have a wall of links on their portfolio page. Designers may show their work in images, but fail to give any context to the pieces they provide.
This isn't what potential clients want to see. They're looking for the whole picture when they get to your portfolio page, not just proof that you can do what you say you can do. That's why it's so important to create your portfolio with the user experience in mind. What is going to get people's attention? What's going to motivate them to actually look at your work? How can you stand out from others who may be going for the same gig?
This will look a bit different for everyone, but asking these questions can prevent your portfolio from collecting digital dust.
How will you organize your portfolio?
Once you get to the stage where you know what pieces you'll add when creating your portfolio, you'll need to think about how you'll organize the page to make it easy to navigate. This becomes particularly important if you're using your portfolio to show off a wide range of skills.
There are several different ways to approach this. Here are some of the methods you can use to categorize your work.
By date
By title
By deliverable type
By industry
If you aren't sure what to choose, look back on who you serve and how you choose your best work. If you think that your latest work will always be your best, go by date. Do you want to show off projects across multiple different niches? If so, it may make the most sense to organize by industry. That way, clients can quickly navigate to relevant work.
Whatever you decide, the most important thing is to focus on what will make the most sense to the people who are trying to evaluate your work. Don't leave them to struggle to find the content they're looking for. They might skip your portfolio and move on to another freelancer.
How can you make your portfolio more visually appealing?
Did you know that 90% of the information processed by the brain is visual? We all take many cues from what we see, and your clients are no exception. What they see on the page may be even more important than what they read, especially if they're moving through quickly.
No matter what kind of professional you are, the visuals in your portfolio matter. If you skip over them, you're missing out on a big opportunity to capture the attention of potential clients and a way to get them to stay on the page.
If your craft isn't visual, don't stress. You can use screenshots of your work or add a stock image to your portfolio pieces to add visual elements. Depending on what portfolio tool or website you use, you may also be able to customize it with fonts or colors to ensure it aligns with your personal brand.
They may seem like minor things, but these choices can really set you apart from other freelancers. If you put the effort in, it will go a long way to helping you make the right first impression with clients.
What makes your work effective or unique?
Samples are a good place to start with your portfolio, but they don't tell the whole story. Samples alone aren't always enough to differentiate you from another freelancer. Sharing details about your work solves this problem.
How do you do this in your portfolio? If you got results with a piece of your work that you can share or something that you did was particularly effective, include that. Show clients the strategy behind what you do, whenever possible.
Adding these things as descriptions when creating a portfolio will make it stronger as a whole. It helps clients get a sense of what they can expect when they work with you. It also helps them understand how you can support their mission or their business, as opposed to just providing a deliverable.
Don't try to let the work speak for itself. Sometimes it will, and that's great. But, your target clients are busy people. They may not have time to analyze and appreciate the quality of your work. Make it easy for them to understand what's special about working with you.
How will you collect the work you include?
To keep your portfolio up-to-date, you need to actually have a process for collecting final versions of your work. Often, when we work through client projects, we're moving fast and we may not think about saving your finished deliverables.
If you're a writer and you complete an eBook, you may have the content available to you, but do you have the fully designed version that was added to a client's site? You want to save work in its final form because it's likely the best version of the deliverable.
You can make this easier on yourself by setting aside time to collect newly completed work every month. Or, you can choose to make it part of your process when you wrap up a project with one of your clients.
How can you consistently improve your portfolio page?
A portfolio isn't something that you can simply set up and forget. Still, many business owners do just that because they have so many other things on their plates. It's understandable, but also has a negative impact.
To make sure that your portfolio is always working for you, and positioning you as a pro, you have to look for opportunities for improvement. Most of this will come from making changes to your page as you see fit. Reviewing your portfolio every few months will allow you to make any necessary updates.
Your portfolio should always reflect your skills and it should align with your business goals. You put the time in to do good work. Don't let it sit around unnoticed. Take steps to make that page a representation of you, the business you want to build, and where you want to go.
What does the client journey look like?
If you've spent more than 5 minutes in the marketing world, you might have heard the term "customer journey." Let's talk about the client journey…
After visiting your online portfolio, the next natural step for someone to take if they want to work together would be to get in touch with you. Many people forget about what needs to happen after prospective clients view (and are hopefully impressed by) their work.
Make it simple for them to see how they can do that on your portfolio page. Your social media profiles, email address, or contact form should be visible and accessible from that page. Giving clients an obvious way to contact you makes the user experience better for them.
It also makes it easier for you to keep your inquiries organized. You'll know what channels they typically come through, based on the options you provide.
Start creating a portfolio that captivates clients
If you want your portfolio to be effective, you have to put thought into the content and the experience. Choosing the right tools can help you along the way. Genius Portfolio is a WordPress plugin built just for freelancers. It offers everything you need to create a client-winning portfolio in minutes.
See how easy it can be to build a brilliant portfolio that makes the right first impression with clients. Learn more about the free and premium versions of Genius Portfolio for WordPress on this page. You can choose the plan that's right for you, add the plugin to your website and start creating your portfolio right away.
I co-created this solution along with a team of developers, after struggling to create a perfect portfolio page for my own website. If you have more questions about creating a portfolio website, leave a comment or reach out on Twitter.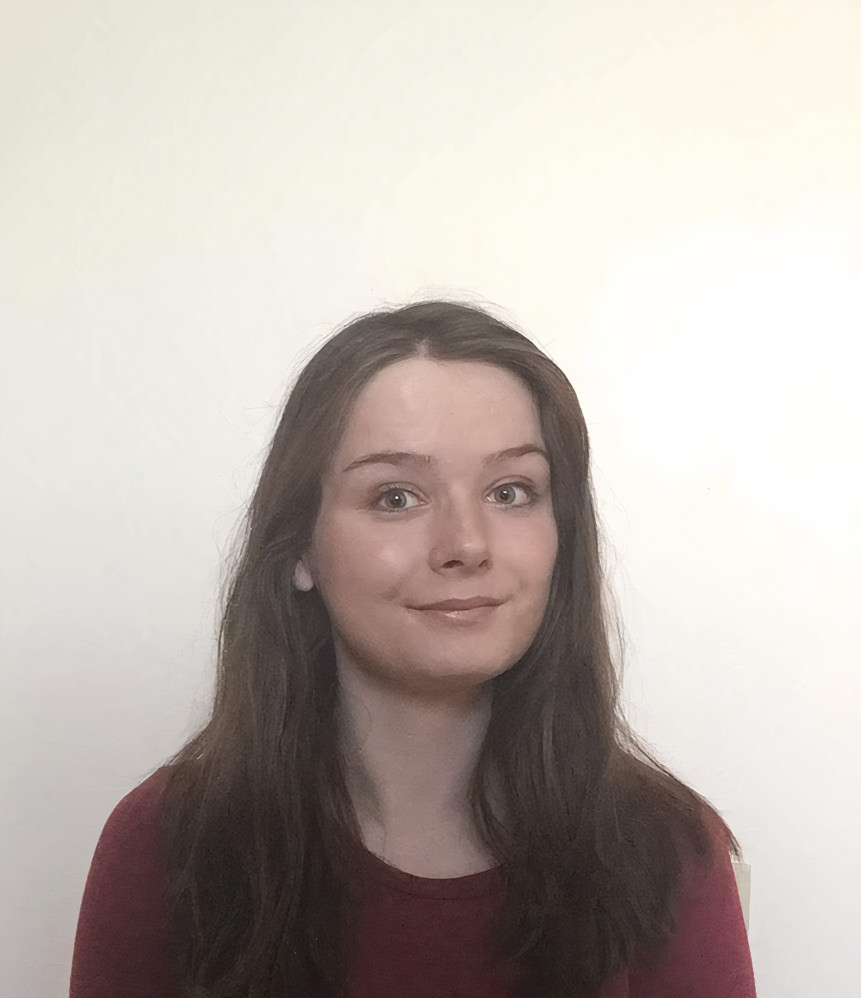 Aly Goulet is a full-time freelance writer and the co-creator of Genius Portfolio for WordPress.