When I started my career as a freelance writer, I was clueless and overwhelmed by the idea of creating a portfolio. What does a freelance portfolio website include? What do clients look for when they're scanning the page? How do I make my portfolio stand out from other freelancers trying to work with the same clients?
Sound familiar? Creatives, both new and experienced, struggle to wrap their heads around this. We all face these questions about portfolios at some point in our freelance careers. The answers can be difficult to uncover, so, we do the best we can…and often, it isn't enough. We unknowingly leave money and opportunities on the table because of it.
The good news? We also have the power to change this. You can build an awesome freelance portfolio that builds your reputation as a pro and helps you grow your business.
What is a freelance portfolio?
Before we dive in, let's get clear on what a freelance portfolio is and what it isn't.
A solid freelance portfolio is a collection of high-quality, relevant examples that showcase your expertise. It serves as proof that you do what you say you can do, and as an archive of your past projects.
It's not a collection of every piece of work you've ever done in your entire life, and it's definitely not just a collection of Google Drive links. To create an effective portfolio, you need to go beyond putting files in a folder that collects digital dust. It's important to start thinking about how to make your portfolio an asset.
Why do you need a freelance portfolio website?
Though it often gets overlooked, your freelance portfolio website is one of the most critical things you create for your business. Here are a few reasons why every freelancer needs to have their own portfolio.
Showing your work
A portfolio makes it clear that you can do what you say you can do. This is your opportunity to demonstrate your unique approach and your style. When done right, it sets the tone for people that are considering working with you and empowers you to attract more of the projects you prefer.
Have a presence outside of freelance platforms
Many freelancers advise against using platforms like Upwork or Fiverr, but they can be good sources for clients. The problems begin when you try to rely on these places as your only source of work (and, as a result, income) for your business.
Your freelance portfolio website can help you build a presence outside of these platforms, and bring your own clients in that aren't attached to terms and fees you don't control. It's a home base that sets you up as a true professional.
Give clients what they're looking for
Clients want to be able to confidently select someone to fill a gap or solve a problem they have. If they've never had any interaction with you before, your portfolio will likely be the thing that makes the first impression. Putting thought into your portfolio makes it possible for your potential clients to quickly and easily decide that you're the best freelancer for the gig.
Is it a good idea to have a freelance portfolio hosted on a free site?
Most of the time when you see people talking about freelancer websites, they're referring to a website that's actually owned and managed by the freelancer. But that isn't the only option. There are several different free portfolio websites you can use to display your work.
Is this the right option for you? The real answer is: It depends on the stage of your business and your cash flow. This is how to make the right choice when considering free versus paid sites.
For brand new freelancers
Years ago, I had my portfolio on one of the free websites. (You can see exactly what it looked like right here.) It was a good place to start, and it played a role in allowing me to secure my first clients.
If you're low on cash, but want to start bringing in work, hosting your portfolio on a free site is a good, temporary option. However, they aren't something I recommend as you grow your freelance business and go after high-paying clients.
For working freelancers
If you have the cash to spare from the start, or if you're already pulling in some money from freelancing, it's in your best interest to create your own freelance website and host your portfolio there.
A portfolio on a free platform can make it difficult for you to stand out, build a brand and gain visibility. If you have your own website, it's your own space and you have complete control over every single element. You can make choices that lead your target clients down the path to working with you.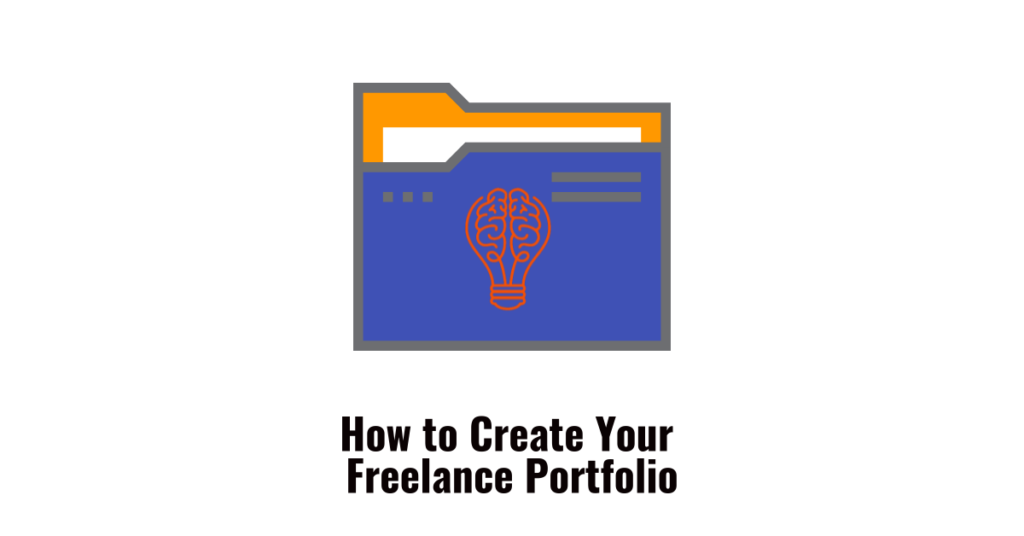 How do you create a freelance portfolio website?
We can talk about the theory behind the portfolio website, but the truth is none of it will be of any use if you don't put it into action and create one.
Take these 9 steps to put your portfolio together.
1. Choose your method
Decide if you'll use a free site or and pay for your own website. Select the best option based on where you are in your business right now. If you have the means to, start by creating your own website that you own. If not, you can always start on a free site and change your mind later.
2. Select a name
Should you create a business name, use your own name, or use a pen name? Honestly, it doesn't matter as much as you might think early on.
When I started freelancing part-time, my portfolio was a variation of my name. (name.freeportfoliosite.com) I chose a name for my business a few years later when I went full time because having some separation between my own name and my business name was appealing to me.
What does this mean for you? Go with whatever you're comfortable with. Don't get too caught up on this part and let it distract you from working your way through this process.
3. Choose your tools
If you're using a free site, you'll likely have everything you need available to you there. Look for tutorials to walk you through how to get the best possible results and find demo portfolios to see how other freelancers are displaying their work.
For paid sites, recommend running on WordPress. That's because this is one of the most popular options. According to an article from Search Engine Journal, WordPress powers close to 40% of the world's websites. You'll be in good company as many other freelancers have their websites here as well.
If you are going to create your own WordPress website, you will need a custom domain name, and you'll need to purchase web hosting. In most cases, this will cost just a few dollars a month.
There are also thousands of different themes and WordPress plugins for you to choose from to customize your website and your portfolio to your liking. All it takes is a few clicks to install your choices and get your site up and running.
4. Curate your work
Your portfolio should not include every piece of work you've ever done. Think about what work best reflects the skills you have and the work you want to do. These two things will help you reach your ideal clients.
5. Design the page
Once you figure out what things you'll put on your portfolio page, it's time to think about what will go into designing that page. If you're a freelance web designer, this is where you can really put those skills to good use. But, if you're not, don't worry.
This is where you can start to lean on the tools you've picked out previously (either your free portfolio site or themes and plugins for the site you own) to guide you through the process. This will be different depending on exactly what tools you're using, but it's best to look for any documentation or tutorials offered by the tool you picked or reaching out to customer support if that's available to you.
The most important thing to remember is that you need to design your portfolio with your clients in mind. Your portfolio isn't actually about you, the point is to help visitors gather the information they need about your skills.
6. Samples
Once you figure out how you want your page to look and how you can make that happen with the tools you have access to, it's time to focus on the content. Start adding samples to your page and bring your portfolio to life.
I recommend a minimum of three samples. If you're just starting out that's more than enough to allow you to start pitching clients and convincing them to work with you. However, if you are more experienced, consider adding more samples to your portfolio page. That way, clients will get a better sense of the range of your experience.
7. Project information
Samples are a good start, but they don't tell the whole story. Write up descriptions that add more detail about the projects you worked on. For example, you could describe:
Who the project was for
What the goal of the project was
What the results of the project were*
*If you choose to talk about results, make sure you clear it with your clients first. There may be confidential information font they don't want you to share, which may change the way you describe your work.
8. Images
If the work you're including in your portfolio is live or in print, you can choose to use a screenshot or scan of the work. Otherwise, you can select a royalty-free image or a stock image to go along with your portfolio item. These images will have different licensing terms. Ensure that you understand these terms ahead of time to avoid legal issues.
9. Contact details
Your portfolio should also feature a way to get in touch with you. If you're using a free site, you can usually link out to your social media accounts or include an email address. On your own website, you can include these details in the footer or on a contact form.
Don't skip this step. Make it easy for prospective clients who like your work to reach out to you right away.
Take your freelance portfolio website to the next level
Putting together an online portfolio isn't as complicated as it might seem, and choosing the right tools can help you along the way. Genius Portfolio is a WordPress plugin built just for freelancers. It offers everything you need to create a client-winning portfolio in minutes.
See how easy it can be to build a brilliant portfolio that makes the right first impression with clients. Learn more about the free and premium versions of Genius Portfolio for WordPress on this page.
If you have more questions about creating a freelance portfolio website, leave a comment or reach out on Twitter.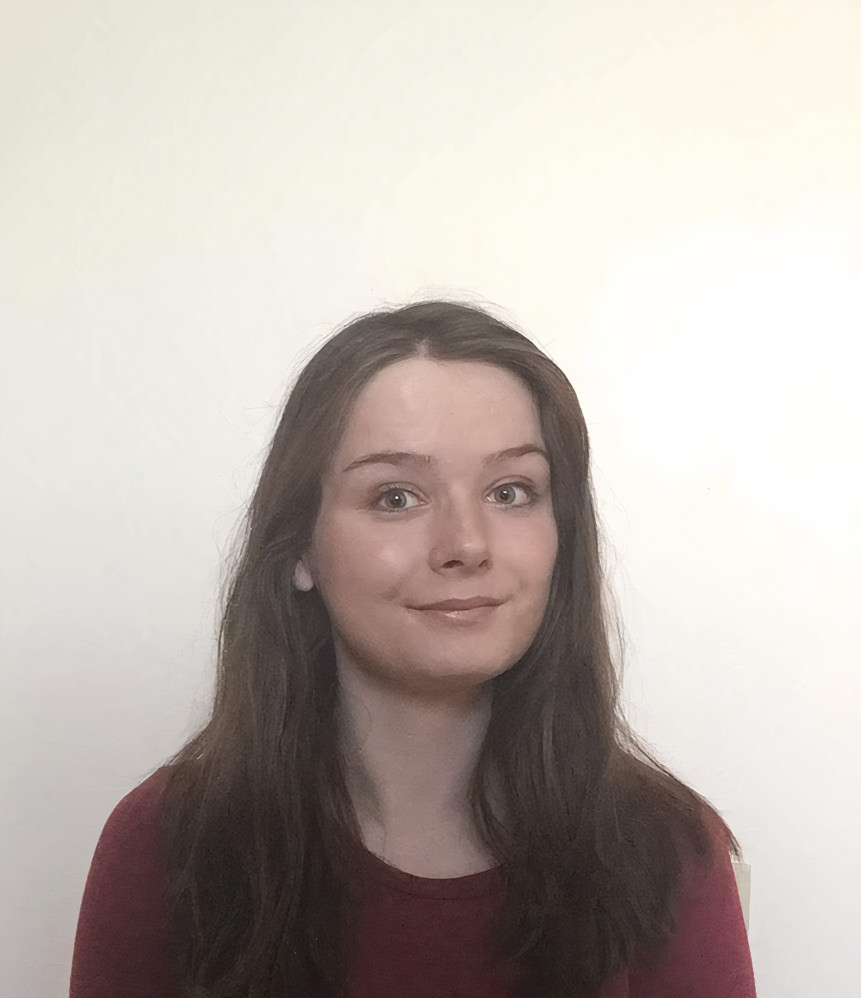 Aly Goulet is a full-time freelance writer and the co-creator of Genius Portfolio for WordPress.