Is a picture really worth a thousand words? It can actually be worth thousands of dollars if you're a creative professional. Choosing images for your portfolio may seem unimportant if you don't do visual work. However, you can't afford to ignore this step. It's a critical part of making your freelance portfolio a marketing asset.
This is what you need to know to select the right images for portfolio perfection.
Do portfolios need pictures?
Yes. No matter what kind of professional you are, your portfolio should have a collection of images that accompanies your work. If you want to keep people on your page and encourage them to click through, you have to capture their attention. Including images is one way to do that. 

Visuals are more memorable, and they give viewers important context. One study shows that visual aids can improve learning by up to 400 percent and be processed 60,000 times faster than text alone.

If you aren't thinking about images for you're portfolio, you could be missing out on opportunities. You have the power to change that by taking a few simple steps. 
Where to find images for portfolios
Not sure where to start to find images for your portfolio? Here are a few ideas to help you track down the best image files.
Your own images
If you do visual work, you'll already have access to your own images for your portfolio. Depending on what your agreements look like with clients, you may need to check in with them to get permission to use the images on your site. We recommend starting here first whenever possible.

It's also wise to include a clause in your contract that gives you the right to include your work in your portfolio. That way, you won't have to worry about getting permission. You'll already have it on all your projects.
Purchase stock images
If you want great images or vectors on your website and have the cash to spend, you can purchase stock images. There are several different premium stock image sites to choose from, so you can shop around and find exactly what you're looking for.
5 places to purchase stock images:

Royalty-free images
Don't want to pay for single images? You can choose to use royalty-free stock images in your portfolio. If you go this route, make sure you understand the license terms. In some instances, you can use the images in any way you want. Other websites may require you to provide credit or limit the ways you're allowed to use the image. 
5 sources for royalty-free images
Scans and screenshots
If a client is using your work in print or on their website, you may be able to take a screenshot to use in your portfolio. This can be an easy way to both get a captivating image and show off your work.

The same thoughts around permission apply here. Be sure that you have permission from the client before you choose this option. This protects you in the event that they would take issue with you sharing your work publically. 

A note about digital files:

The platform you use for your website may have an impact on the digital file types you can use. On WordPress, for example, you can upload these image file formats to your site through the Media Library:
.jpg
.jpeg
.png
.gif
.webp
Squarespace allows you to upload:
.jpg
.gif
png

Wix accepts the same file types as Squarespace:

.jpg
.gif
.png
It's likely that the images you download or create will already be in one of these formats, but double-check if you aren't sure. This way, you won't run into any problems when you're ready to upload.
Editing your portfolio images
Once you pick out your images, you may need to do some light editing before adding them to your portfolio. Don't let this scare you if you don't have experience working with images. The main thing you need to pay attention to here is your image sizes and the aspect ratio. You want them to be consistent across all your images to get a clean and professional-looking result.
Tools to edit portfolio images
Now that you have your photos and know how you need to edit them, you'll need a tool to help you do that. There are several popular options to choose from. These are our top three picks.
Photoshop
Photoshop is the one of most popular photo editors out there. It offers lots of tools to help you change your images. If you've already got Photoshop skills or have an interest in learning, this could be the ideal choice for you. However, it is software you have to pay for, and there are plenty of alternatives. 
GIMP
GIMP is one free alternative to Photoshop. While not as powerful as its more expensive counterpart, it does offer plenty of features to allow you to edit, change your image size, and prepare visuals for your portfolio. 
Canva
Another tool worth looking at if you're looking for an easy way to edit photos is Canva. All you have to do is upload your existing images. Then you can easily start working on image resizing and add other elements as needed. It's free to use for basic tasks like this, and you can download the images you create to your computer when you're done.
Make crafting your online portfolio easy
Getting all the pieces in place to create an online portfolio may seem like a challenge, but it doesn't have to be. Genius Portfolio is a WordPress plugin built just for freelancers. It offers everything you need to create a client-winning portfolio in minutes.
See how easy it can be to build a brilliant portfolio that makes the right first impression with clients. Learn more about the free and premium versions of Genius Portfolio for WordPress on this page.
If you have more questions about creating a freelance portfolio website, leave a comment or reach out on Twitter.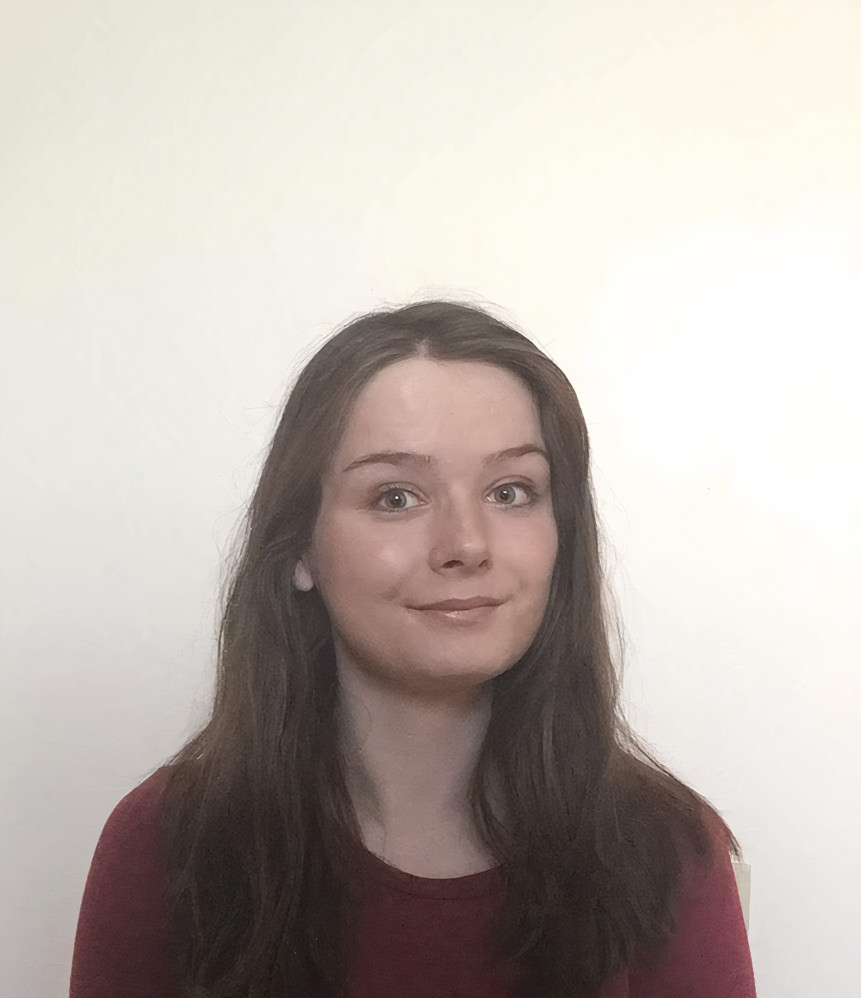 Aly Goulet is a full-time freelance writer and the co-creator of Genius Portfolio for WordPress.